About Apparel Entrepreneurship
The Apparel Entrepreneurship Book is an inspirational and educational book that will guide you in the achievement of starting and running your apparel brand.
Why The Apparel Entrepreneurship Book?
You will tap in on 15+ years of experience, knowledge, and passion in the apparel industry. We have built the free life we have dreamt of for years, and we know the feeling of being in full control of your time and your business.
The Apparel Entrepreneurship Book will help you achieve your dreams, live the life you want and spend it doing what you love, just like we do.
What's in it?
You will learn about the process, step by step, of starting & running an apparel brand.
You'll get a time schedule for how you can start up your sportswear brand in 30 weeks.
You'll learn about
Apparel Entrepreneurship

by discovering:
Entrepreneurship
Administration
Idea & Customer Need
Market Scan
Business Plan
Branding
Money
The team
Define The Collection
The Design
Sourcing
Pattern & Prototype
Pricing
Production
Sales Period
Order
Shipping
Marketing
Customer Service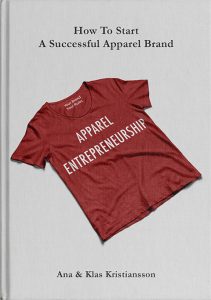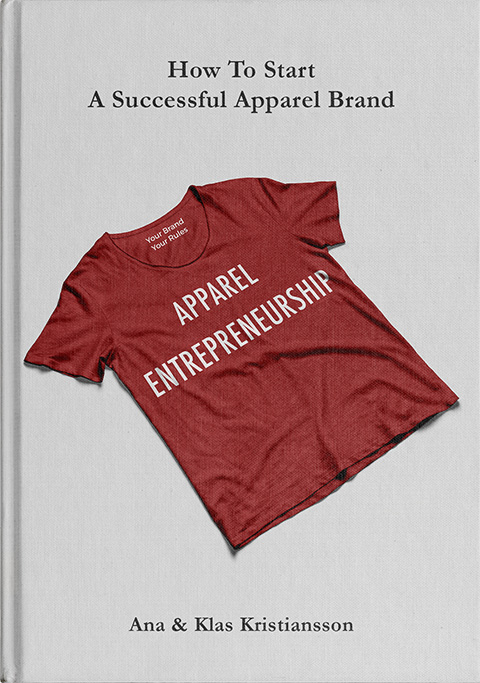 $ 129.00 Add to basket
The Apparel Entrepreneurship E-Book
Bonuses
Start-Up Checklist
Business Plan Template
Manufacturing Checklist
Bootstrap List
The E-Book & bonuses will be delivered in May 2018.
$ 129.00 Add to basket