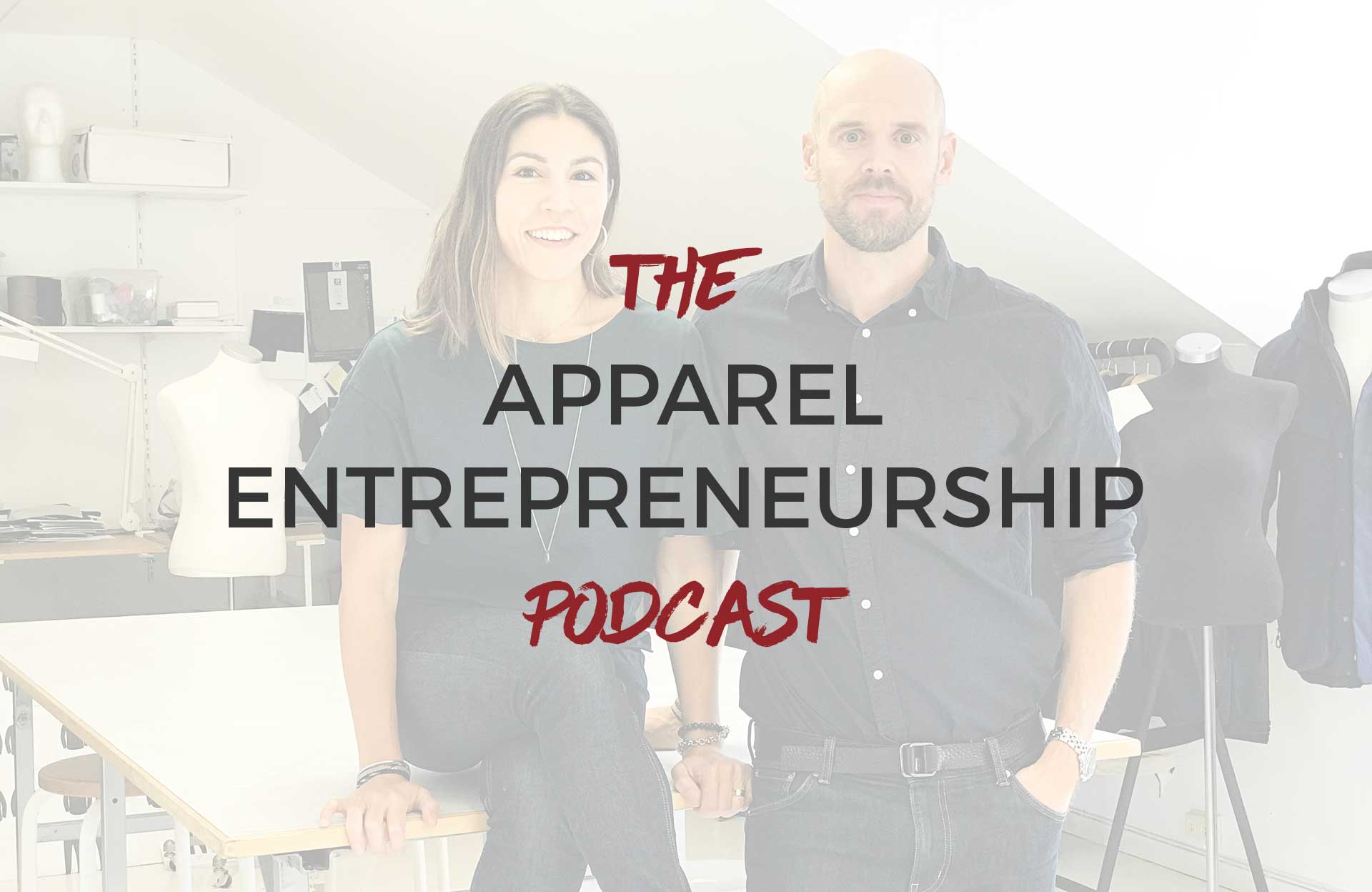 AEP001 – INTRODUCTION
Listen to The Apparel Entrepreneurship Podcast
About Episode 1
Welcome to the first episode of the Apparel Entrepreneurship podcast!
This is the very first episode of The Apparel Entrepreneurship Podcast.
On each episode of The Apparel Entrepreneurship Podcast, we will discuss hands-on tactics touching on all areas involved in running and growing a meaningful, successful apparel brand. You will learn practical strategies about sustainability, design, product range planning, marketing, sales, community growth, e-commerce, and entrepreneurship. You'll also hear inspiring interviews with apparel industry experts and entrepreneurs about their tips and journeys in this fast-paced industry. This podcast is a must-listen for everybody that is running an apparel brand or is working in the clothing industry.
On this first episode, we are going to take the opportunity to present ourselves, so you can better understand where we are coming from and why we are so passionate about clothing brands.
We will also talk about reasons and motivation of being an entrepreneur, plus tips on how to manage a busy schedule.
Show notes
Join the Free Facebook Group: Apparel Entrepreneurship Friends
The Member Zone: Join here
Business Plan Template: Download it for free here
Facebook page: facebook.com/apparelentrepreneurship
LinkedIn: linkedin.com/company/apparel-entrepreneurship
Instagram: instagram.com/apparelentrepreneurship
Twitter: twitter.com/apparel_ent
Subscribe to the Newsletter (Your data will be handled according to our Privacy Policy):