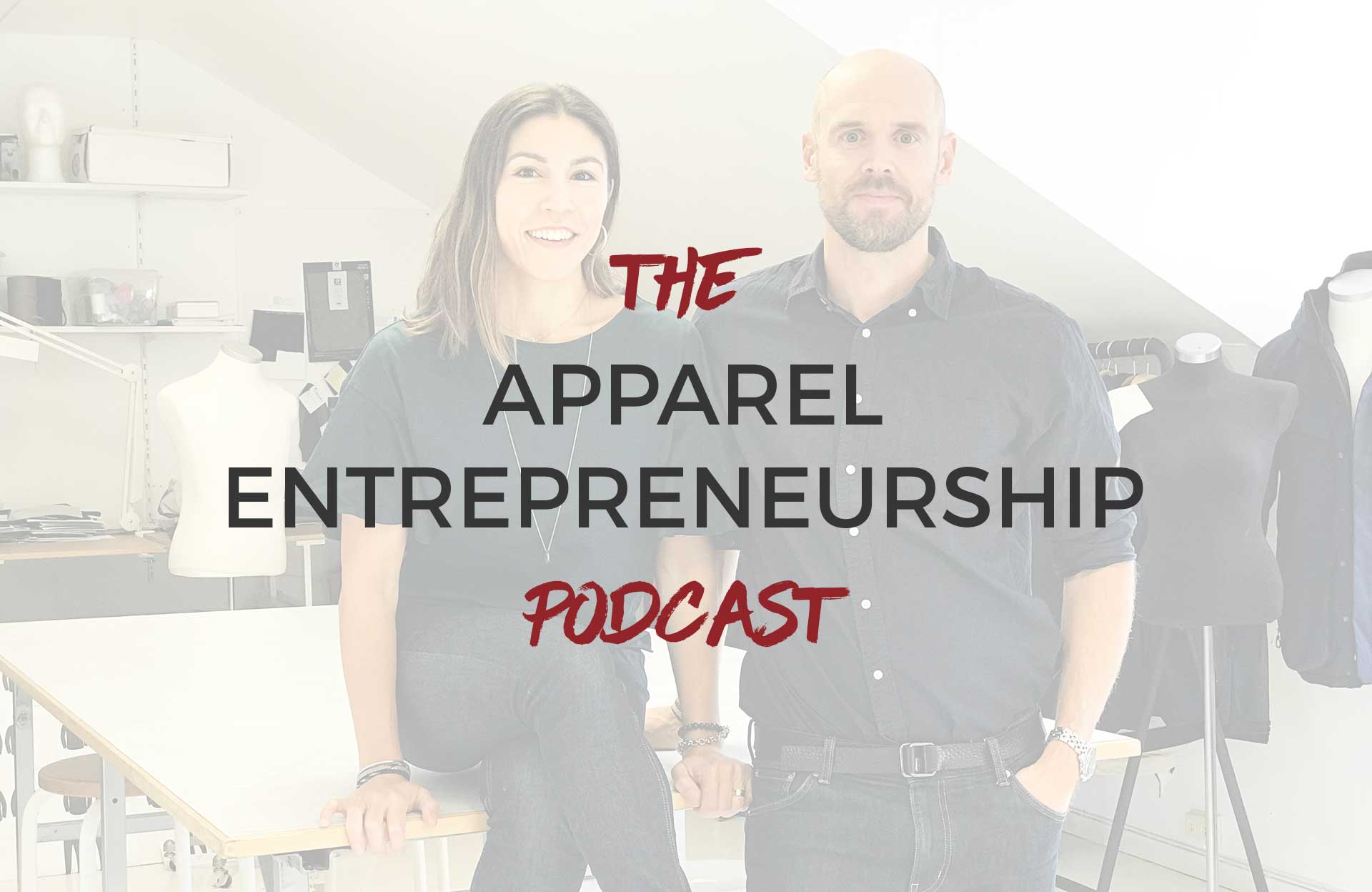 AEP003 – HOW TO SUCCEED WITH YOUR CLOTHING BRAND
Listen to The Apparel Entrepreneurship Podcast
In this third episode of The Apparel Entrepreneurship Podcast, we talk about how you can succeed with your clothing brand, by avoiding a range of common mistakes.
Since the start of Apparel Entrepreneurship, we have worked with hundreds of clients around the world through our monthly membership program and through one-on-one coaching and helped them run and scale their clothing brands. All entrepreneurs want successful, profitable businesses, and everyone faces their own challenges to get there. Encountering problems and making mistakes is part of running an apparel business. It's how you can anticipate those problems and what you eventually do about them that matters.
Are there any mistakes that are more common than others?
What can you do to avoid them?
Are there any lessons learned from the mistakes made?
For everyone who is about to, or already run a clothing brand, we have made it a bit easier for you. We have examined the most common mistakes brands make when they are in the startup phase when launching and through their following collections and seasons.
So we talk about what you can do to avoid them if you want your brand to make progress and scale.
To help you actually work with what we are talking about in this episode, we have created a downloadable checklist, so go print it out and take notes if needed. This episode is packed with value bombs, make sure you take notes. Downloadable link in the show notes below.
Show notes
Join the Free Facebook Group: Apparel Entrepreneurship Friends
The Member Zone: Join here
Facebook page: facebook.com/apparelentrepreneurship
LinkedIn: linkedin.com/company/apparel-entrepreneurship
Instagram: instagram.com/apparelentrepreneurship
Twitter: twitter.com/apparel_ent