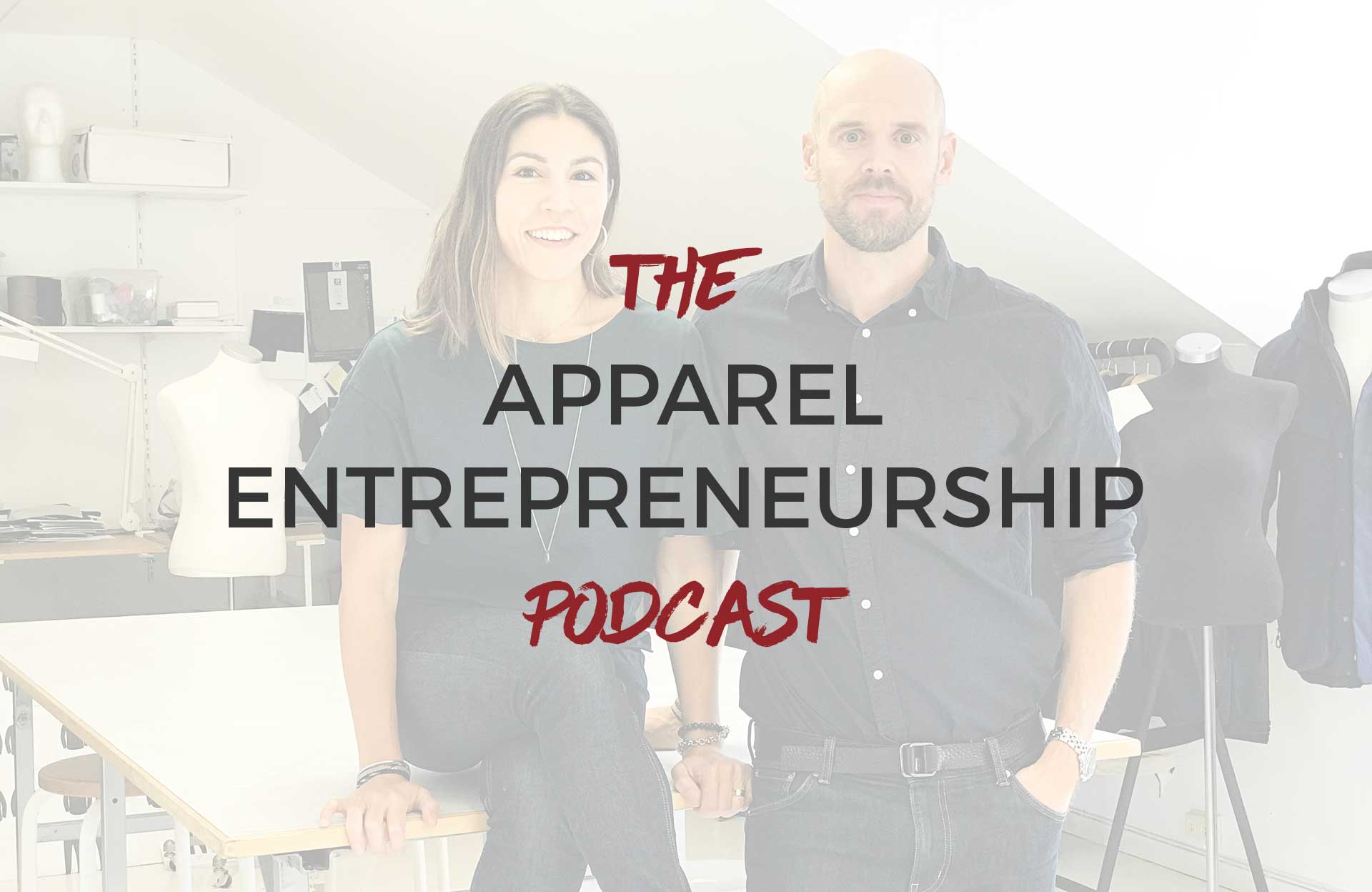 AEP004 – SUSTAINABILITY
Listen to The Apparel Entrepreneurship Podcast
In this fourth episode of The Apparel Entrepreneurship Podcast, we talk about sustainability in the apparel industry.
This topic is something that is more relevant than ever. A clear majority of all the brands we work with has this a top priority. Also, there is no other topic that we talk about, that stir up as many conversations, opinions, and emotions as this one. So we are very much looking forward to your comments about this episode. No matter what your take on sustainability is, we think it is important that this topic gets discussed. You can discuss it here in the Apparel Entrepreneurship Friends facebook group.
Sustainability is a huge subject and you can look at it from many angels. Being a sustainable apparel brand means having as little impact on the planet as possible. It takes care of the people involved in and around the business and has a sound and profitable business setup. 
So what is a sustainable brand and what does it actually mean? There are so many definitions for this out there: for example, environmentally friendly, eco-friendly, ethically made, responsibly made, consciously made, but what does it actually mean?
A sustainable brand means that the generations to come need a healthy planet to live on. It means that the customer buying your products is safe, never harmed by your products due to dangerous chemicals. It means that employees manufacturing your products, work in a safe environment and are paid fair wages. It also means that other living animals are not harmed to provide you with a piece of clothing. It also includes having a profitable business plan. 
In this episode we talk about how the apparel industry is impacting the environment, we talk about greenwashing, and how you can approach sustainability in your clothing brand.
Show notes
Sustainability Certification Guide
The Environmental Impact Of Fashion
Join the Free Facebook Group: Apparel Entrepreneurship Friends
The Member Zone: Join here
Facebook page: facebook.com/apparelentrepreneurship
LinkedIn: linkedin.com/company/apparel-entrepreneurship
Instagram: instagram.com/apparelentrepreneurship
Twitter: twitter.com/apparel_ent