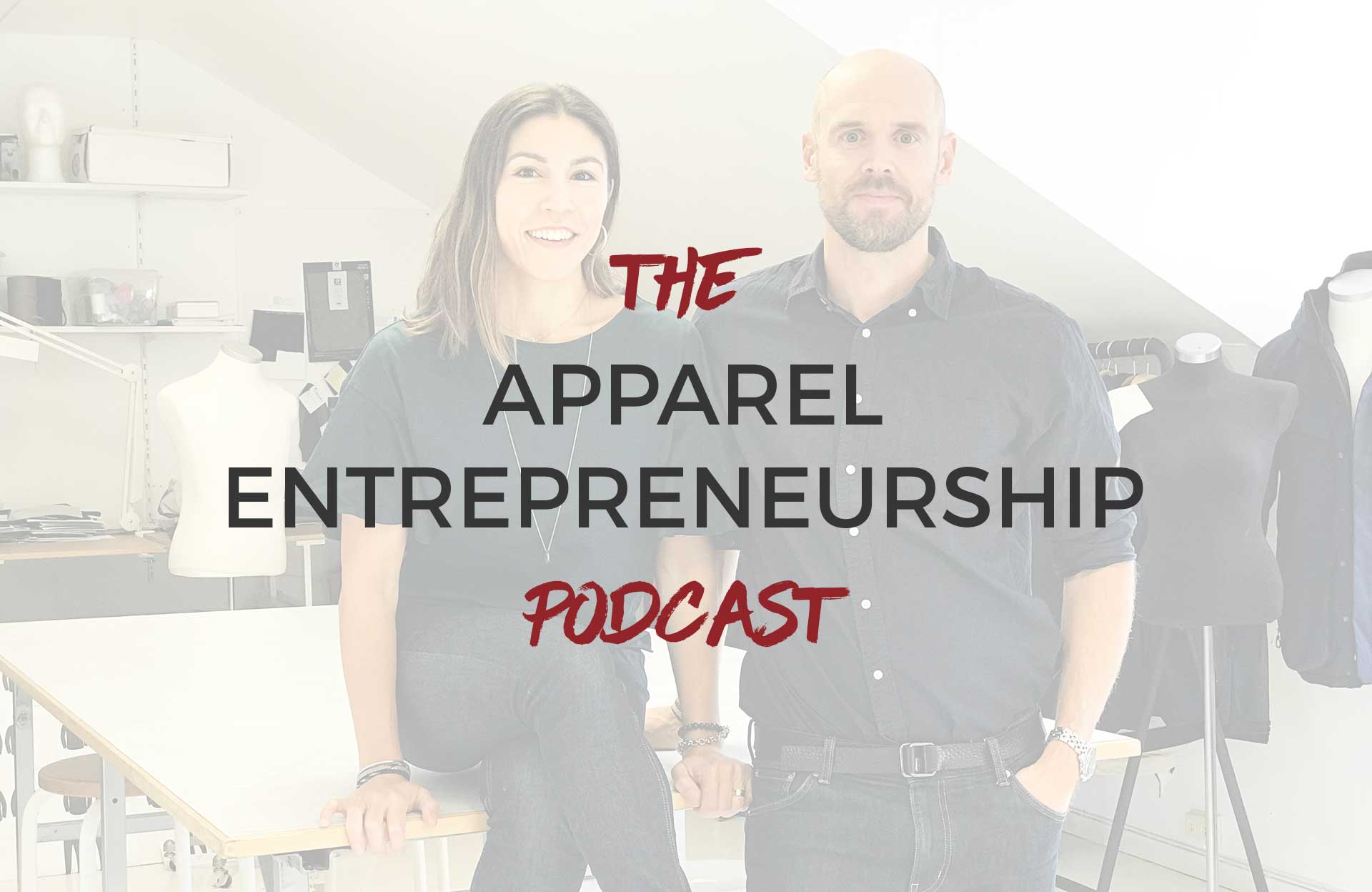 AEP005 – OPTIMIZE YOUR ONLINE STORE
Listen to The Apparel Entrepreneurship Podcast
In this episode we are talking about something that affects all apparel entrepreneurs, and we don't know of any clothing brand that is not working with it. We are talking about selling online and how to optimize your online store. Many of the brands we are working with, and that are launching now, are pure D2C brands. Most other brands, that traditionally have sold wholesale, are also opening up their own web shops.
We all know that selling online is becoming increasingly popular. An estimated 1.8 billion users made an online purchase in 2018. Data shows that worldwide e-commerce sales will reach $4.5 trillion in 2021. Most brands have their own online store today, complementing their brick-and-mortar stores. The traditional way to sell clothes is to work with retailers, distributors or agents. Retailers have their specific location and established customer base, and they sell the products for you as well as handle returns. But they also take a big slice of the pie, usually around half of the product price. Therefor selling online becomes a very interesting option for clothing brands.
But it is not just the margin that becomes interesting. Selling online has several advantages:
Customers can shop 24/7, when and from wherever they want. When you live a bit outside the big cities, like we do, it's great to be able to make purchases online. You can save so much time. There's no need to go to a physical store.

 

Today, all the stats show that more and more purchases are made from mobile devices.
Customers can read up about the brand concept and the clothes by themselves and make up their own mind.

 

They are not only receiving information from a biased sales person. Customers can also check reviews and comments.
As a brand you can interact more easily with your customers without an intermediary between you. You can have online support and chat with the online customers directly. If you are selling wholesale you have to gather feedback in some other way. So selling online makes it easier for you to have the finger on the pulse.
You can increase your margins or make higher-quality garments for a lower end-customer price. You don't have to pay the retailers a large piece of the pie. You can market-test products more efficiently, thus optimizing your collection.
So when you have your online shop up and running, what can you do to improve it and to get more sales?
After being in the e-commerce business for a decade, we will in this episode share steps to action that you can to do dramatically increase your chances of securing returning, happy, buying customers.
Join the Free Facebook Group: Apparel Entrepreneurship Friends
The Member Zone: Join here
Facebook page: facebook.com/apparelentrepreneurship
LinkedIn: linkedin.com/company/apparel-entrepreneurship
Instagram: instagram.com/apparelentrepreneurship
Twitter: twitter.com/apparel_ent
*This is an affiliate link, which means that if you choose to make a purchase, we will earn a commission. This commission comes at no additional cost to you. Please understand that we recommend them because they are helpful and useful, not because of the small commissions we make if you decide to buy something. Please do not spend any money on these products unless you feel you need them or that they will help you achieve your goals.