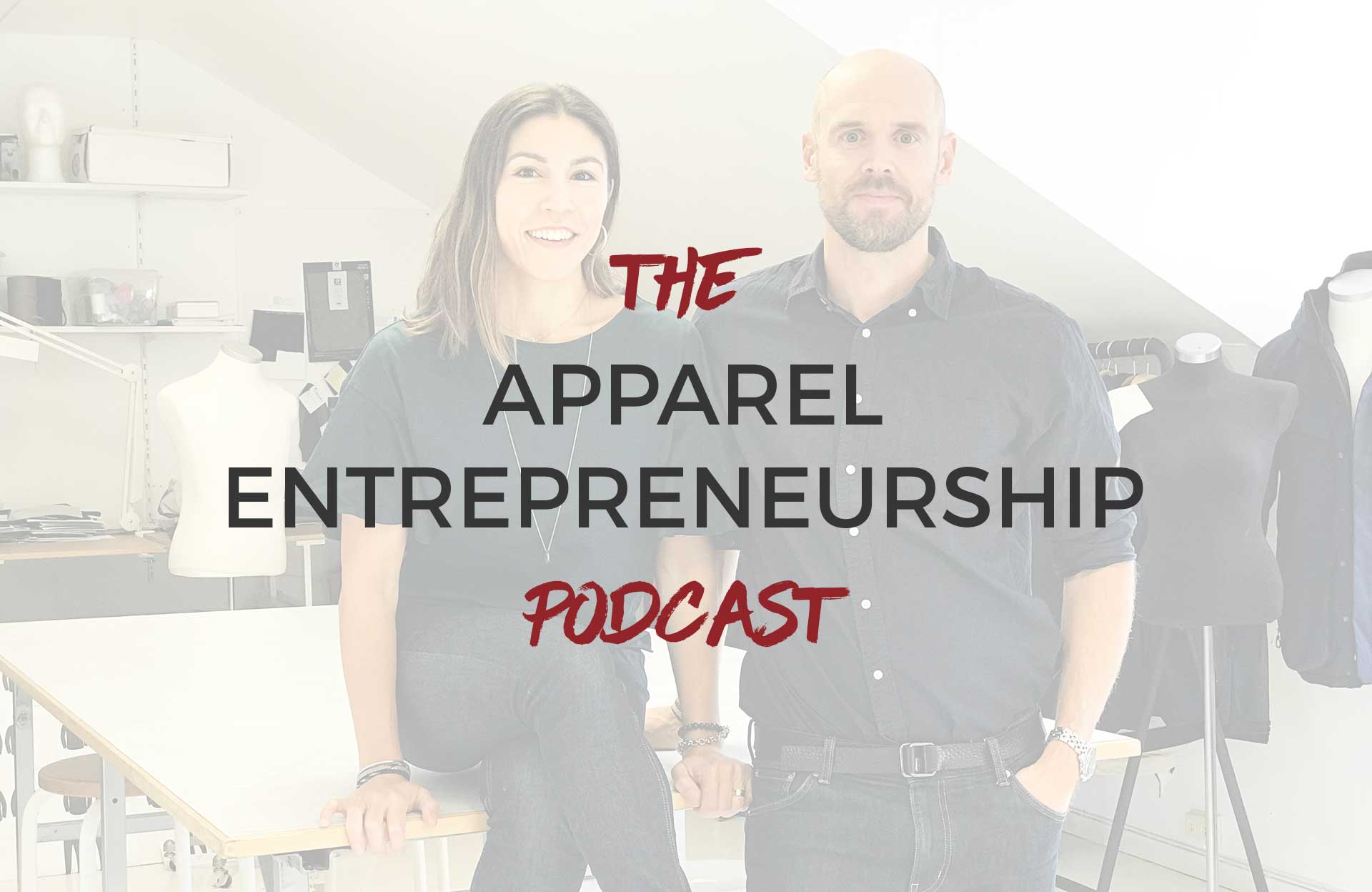 AEP008 – 5 LESSONS LEARNED FROM STARTING OUR FIRST APPAREL BRAND
Listen to The Apparel Entrepreneurship Podcast
In this 8th episode of the Apparel Entrepreneurship Podcast, we are talking about lessons learned from the time we ran our own apparel brand Sinaia. 
During the Sinaia years, we learned a lot. In this episode, we want to share the 5 most important business lessons from running our brand so you can get some takeaways and hopefully implement them in your brand and business. 
As we have mentioned before, there is no one recipe for success that works for all brands and business owners. There are common nominators for what you can do to increase your chances and we spoke about those in our earlier episode, and you can also learn a LOT from other entrepreneurs and their journeys. Take what you think will work for your business model, test it out, if it works – great, if not – iterate and continue. As long as you do SOMETHING that moves the needle everyday, that's what counts. Eventually you will have a big compound effect on all your daily, small and big actions.  
Show notes
Join the Free Facebook Group: Apparel Entrepreneurship Friends
The Member Zone; Supplier & manufacturer databases, templates, community, calculators, etc: Join the waitlist here
The Sinaia Collection: See the lookbook on Issue
Who do you need on your team? Blog post
Facebook page: facebook.com/apparelentrepreneurship
LinkedIn: linkedin.com/company/apparel-entrepreneurship
Instagram: instagram.com/apparelentrepreneurship
Twitter: twitter.com/apparel_ent