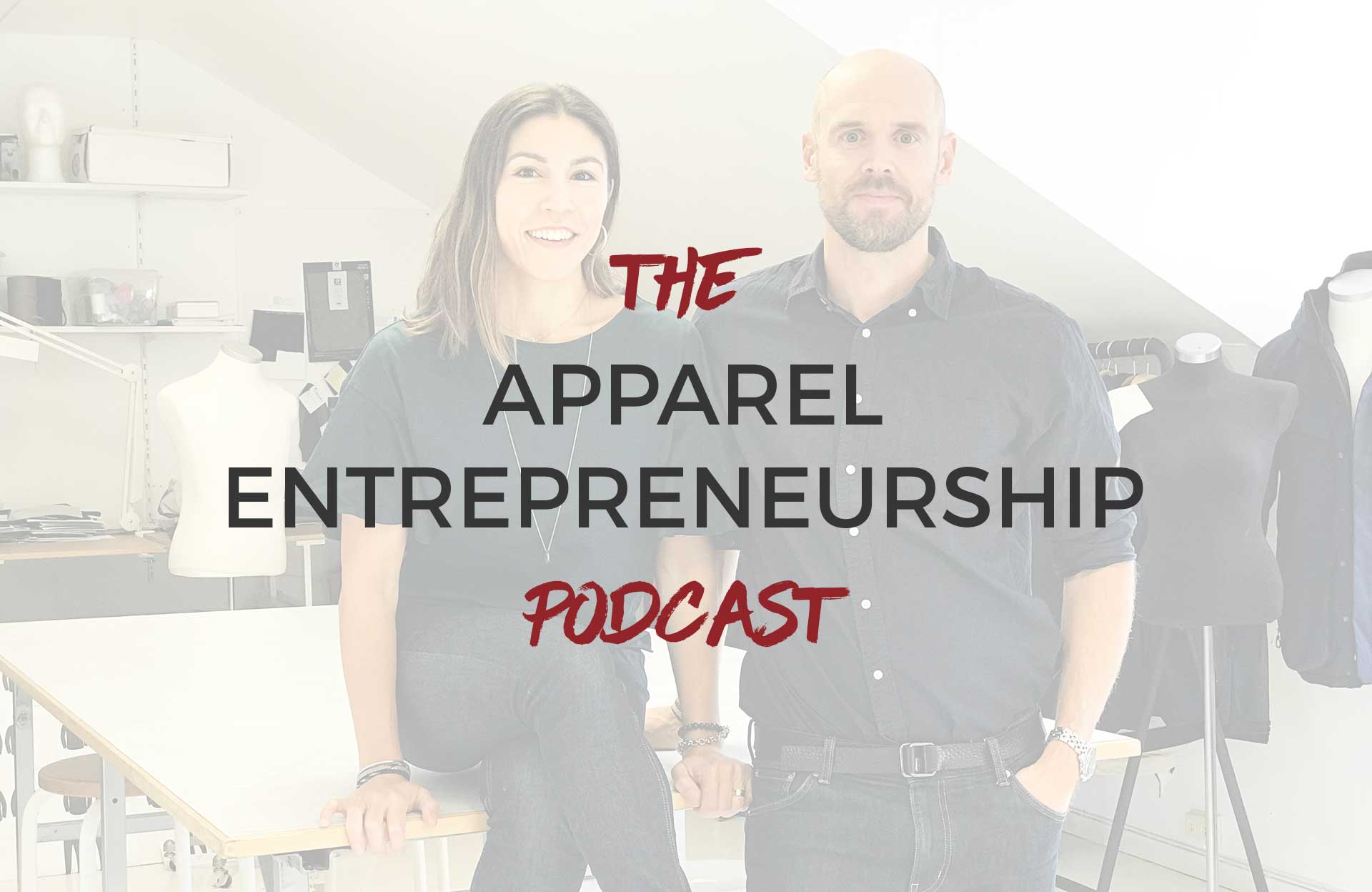 AEP011 – QUESTIONS TO ASK YOURSELF BEFORE STARTING AN APPAREL BRAND
Listen to The Apparel Entrepreneurship Podcast
In this episode of the Apparel Entrepreneurship podcast, we are taking you to the beginning. Way before you start or have started your brand. We are walking you through 23 questions that you should or need to ask yourself before starting an apparel brand. We would also say that this episode is not only for the ones that are thinking of starting but haven't yet. The questions we cover could be game-changing and extremely important to think about and to answer for oneself even though you have launched or are several years into your business. Life and business go through circles, and you might be at a point in time when you need to recalibrate or rethink the way you do business. Or if you even want to continue. Maybe you have gotten completely fed up with running a brand, and you are just exhausted, and this is not for you anymore. Finally, you just need to make a decision, and this episode might be the life changer. It might be this episode that gets you to realize that this is what you really want and that you do have an amazing idea that the world needs. Maybe this episode gives you the boost you needed to actually get that extra help so you can focus on your mastery and delegate what you are not good at. After listening you might rethink and continue because this is what you are meant to be doing!
Running your own apparel brand isn't a 9-to-5 job. It's not the hours you spend in the office or studio that matter—what matters is what you produce. You're your own boss and you need to make it all happen. You'll live and breathe your brand, working 24/7. It'll require you to put in the work and follow through on your dream. And this is what running a business means.
You will be your own boss—no one will be there to make sure you put in the work and stick to your deadlines. You will need to have the drive, ambition and grit to work through the ups and the downs, and do the things that give you progress, no matter how small, every single day. And we are here to support you, to give you the strategies and the tools, help you with the planning and teach you the skills so you can focus on the implementation. We are here to make sure you increase your chances of getting it right from the beginning, so you don't have to waste your time and money.
Your job is to focus on your dream, your vision and mission of the brand, work smart and hard, and don't let anyone or anything get in your way.
Show notes
Join the Free Facebook Group: Apparel Entrepreneurship Friends
The Member Zone; Supplier & manufacturer databases, templates, community, calculators, etc: Join the waitlist here
Facebook page: facebook.com/apparelentrepreneurship
LinkedIn: linkedin.com/company/apparel-entrepreneurship
Instagram: instagram.com/apparelentrepreneurship
Twitter: twitter.com/apparel_ent