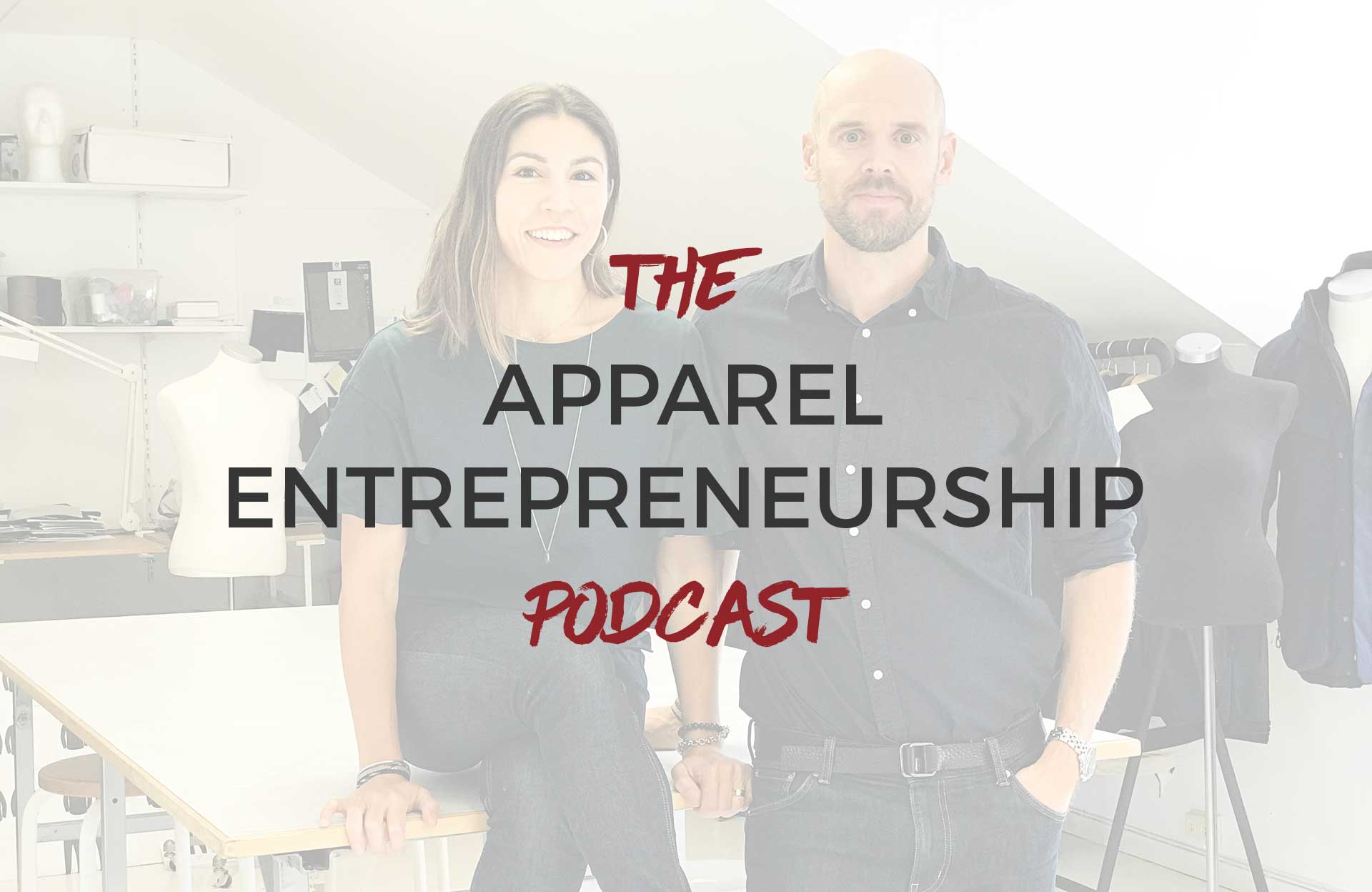 AEP013 – FABRIC SOURCING 101
Listen to The Apparel Entrepreneurship Podcast
This podcast episode is about sourcing fabrics for your apparel brand as well as preparing you for visiting fashion trade shows. We know this topic is really interesting for many of you since there are loads of trade fairs going on now. This episode will prepare you as much as possible before visiting fairs so you can source amazing material and educate yourself more for future collection.
This episode is, among others, addressing these questions:
How do I work with minimum order quantities? There is a really great inside tip, midway into the podcast episode, of how you get around the supplier's MOQ.
How can you tell the difference between an average fabric and a higher quality fabric?
Are there other ways to source?
How do I find out about trade fairs and market places?
Show notes
Fashion Trade Shows & Sourcing Fairs 2019 (-202): See the list here.
Join the Free Facebook Group: Apparel Entrepreneurship Friends
The Member Zone; Supplier & manufacturer databases, templates, community, calculators, etc: Join the waitlist here
Send us your questions: Click here
Facebook page: facebook.com/apparelentrepreneurship
LinkedIn: linkedin.com/company/apparel-entrepreneurship
Instagram: instagram.com/apparelentrepreneurship
Twitter: twitter.com/apparel_ent