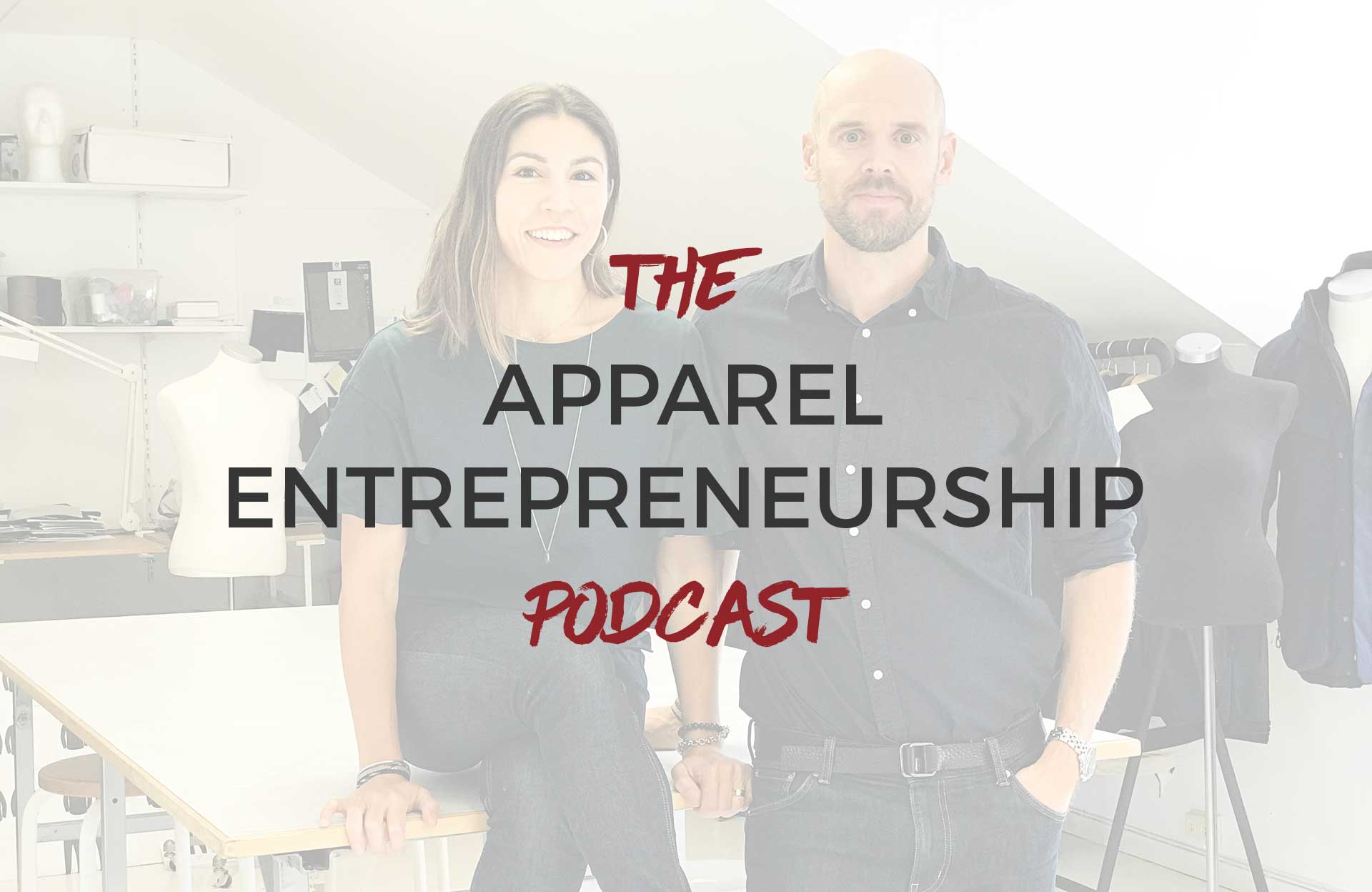 AEP015 – YOUR BUSINESS FOUNDATION
Listen to The Apparel Entrepreneurship Podcast
In this episode, we talk about entrepreneurship and your apparel brand's foundation.
10 years ago we started our first apparel brand. Even though we had experience from working in the apparel industry, it was a challenge getting a good grip of starting up a business. Just the administration around registering the business, arranging bank account, creating a business plan, making a budget, and getting the finances in order were all new tasks to us.
Then the big question: how do we do this?
We had to find factories and suppliers that suited our needs.
How should we go about this?
How much can the garments cost to produce?
How do we work with minimum quantities?
How can we make sure our finances will cover the launch?
How can we protect our designs and feel safe when communicating with other parties?
To answer these questions we have written the book:
Apparel Entrepreneurship – How To Start & Run A Successful Apparel Brand
It is an indispensable manual, an inspirational and educational book that will guide you in the achievement of starting and running a successful apparel brand. This book provides you with hands-on tools, business education, and actionable steps to achieve it. In this episode, we read two sections from the first chapter about entrepreneurship.
Show notes
The E-Book Growth Pack: Get it here!
The E-Book Launch Pack: Get it here!
Join the Free Facebook Group: Apparel Entrepreneurship Friends
The Member Zone; Supplier & manufacturer databases, templates, community, calculators, etc: Join the waitlist here
Facebook page: facebook.com/apparelentrepreneurship
LinkedIn: linkedin.com/company/apparel-entrepreneurship
Instagram: instagram.com/apparelentrepreneurship
Twitter: twitter.com/apparel_ent