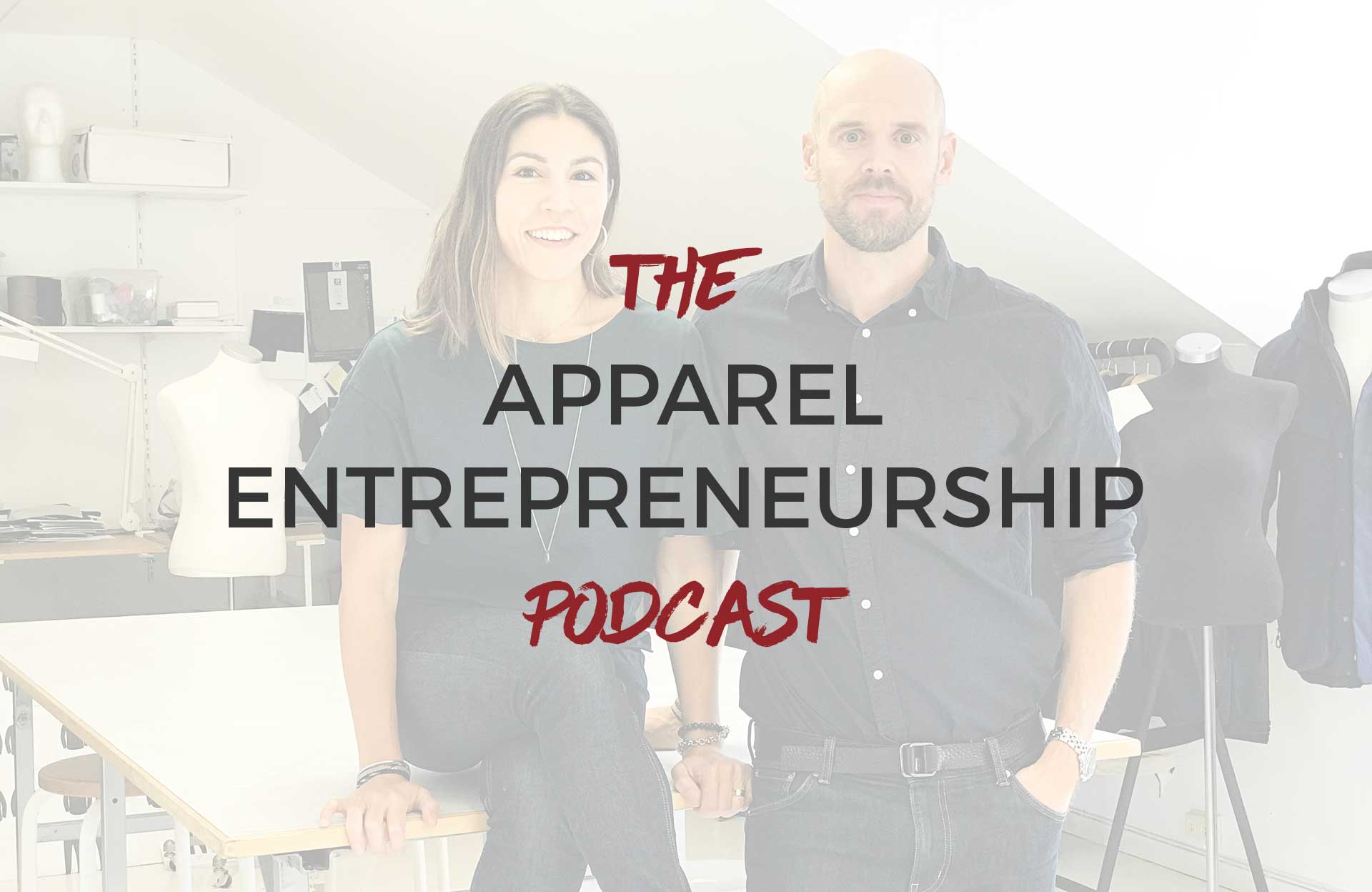 AEP016 – HOW TO GET BACK IN THE GAME
Listen to The Apparel Entrepreneurship Podcast
In this episode, we will get, as usual, very tactical. How do you get back after a setback in business or a failed business?
Presumably, this is your dream, this is your passion, but stuff happens and your business failed, how do you bring it back to life, back on track and turn it around into a profitable brand.
Actually, this is an episode for all brands and apparel entrepreneurs, cause you know what, even if you are a super successful entrepreneur right now, you never know what might happen in the future. it's always better to be aware that things can happen and how to tackle them then to go bananas if things happen and go into panic mode.
There are no businesses that have had an entirely smooth path to success. There are no businesses that have had zero bumps in the road. This is what running a business is – tackling whatever problems that occur, in the best possible way and trying to minimize the impact.
Business happens, life happens and some brands miss the mark by little while some miss the mark entirely. So what do you do when you are emotionally, mentally, physically and or financially "defeated"? How can you make a solid plan to bounce back successfully?
So, listen in, bring out pen and paper, close the doors, keep the kids happy and quiet somewhere, make sure the dog doesn't need to go out for a walk, that you have everything you need…water etc…
Show notes
Sign up for a free consultation call: Click here
Join the Free Facebook Group: Apparel Entrepreneurship Friends
The Member Zone; Supplier & manufacturer databases, templates, community, calculators, etc: Join the waitlist here
Facebook page: facebook.com/apparelentrepreneurship
LinkedIn: linkedin.com/company/apparel-entrepreneurship
Instagram: instagram.com/apparelentrepreneurship
Twitter: twitter.com/apparel_ent