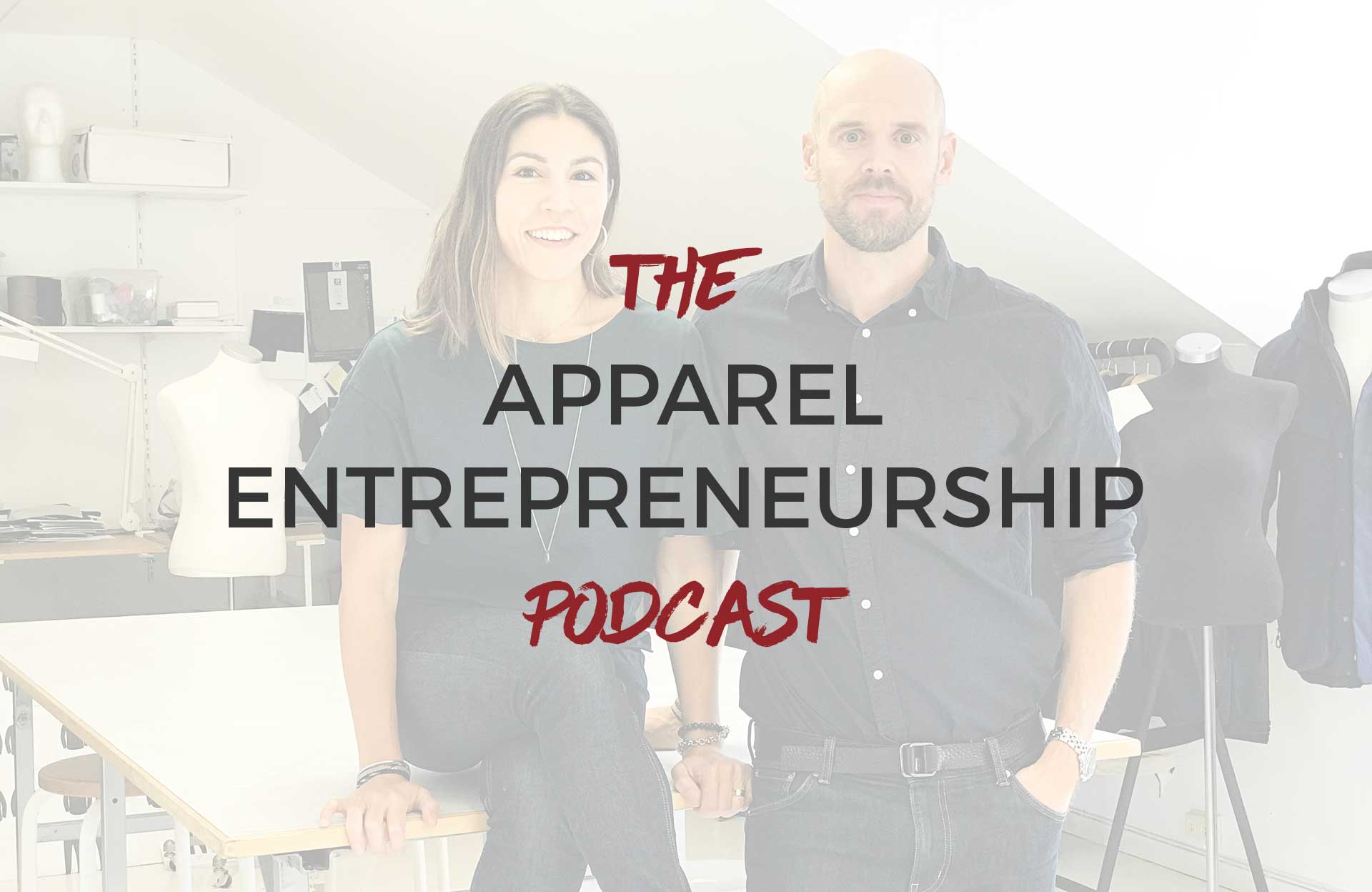 AEP018 – ONLINE MARKETING, COLLABORATIONS & ATTRACTING CUSTOMERS
Listen to The Apparel Entrepreneurship Podcast AEP018
This is the 18th episode of the Apparel Entrepreneurship Podcast, and today we talk about online marketing, collaborations, and attracting customers. What's most important for us and you is that you make progress in your business. We don't just want you to listen and get inspired, well that's fine too sometimes and its great to get you pumped up and motivated, but if you don't implement what you hear and take action on it to make serious progress, then you will stay in the same place with your business or as an entrepreneur, and you'll not evolve or grow.
You guys know that we are all about tactics and tangible advice so today, we are going to let you listen in on what our coaching sessions sound like. We want you to hear what it means to be coached by us.
Today's episode is an on-air coaching call with Karen Escobedo, the founder of the adorable and ethically made kidswear brand Raina La Rue, from the US.  
We cover three main topics, and those topics are decided by Karen. 
How to increase website traffic
Trunk Shows, fairs and pop ups
Best content for my customers
It is here that she needs help the most so we do a deep dive in every topic. 
Enjoy!
Show notes
Karen's clothing brand: Raina La Rue
Sign up for a free consultation call: Click here
Free E-Book: Marketing Tactics For Appare Brands
The Member Zone; Supplier & manufacturer databases, templates, community, calculators, etc: Join the waitlist here
Join the Free Facebook Group: Apparel Entrepreneurship Friends
Facebook page: facebook.com/apparelentrepreneurship
LinkedIn: linkedin.com/company/apparel-entrepreneurship
Instagram: instagram.com/apparelentrepreneurship
Twitter: twitter.com/apparel_ent