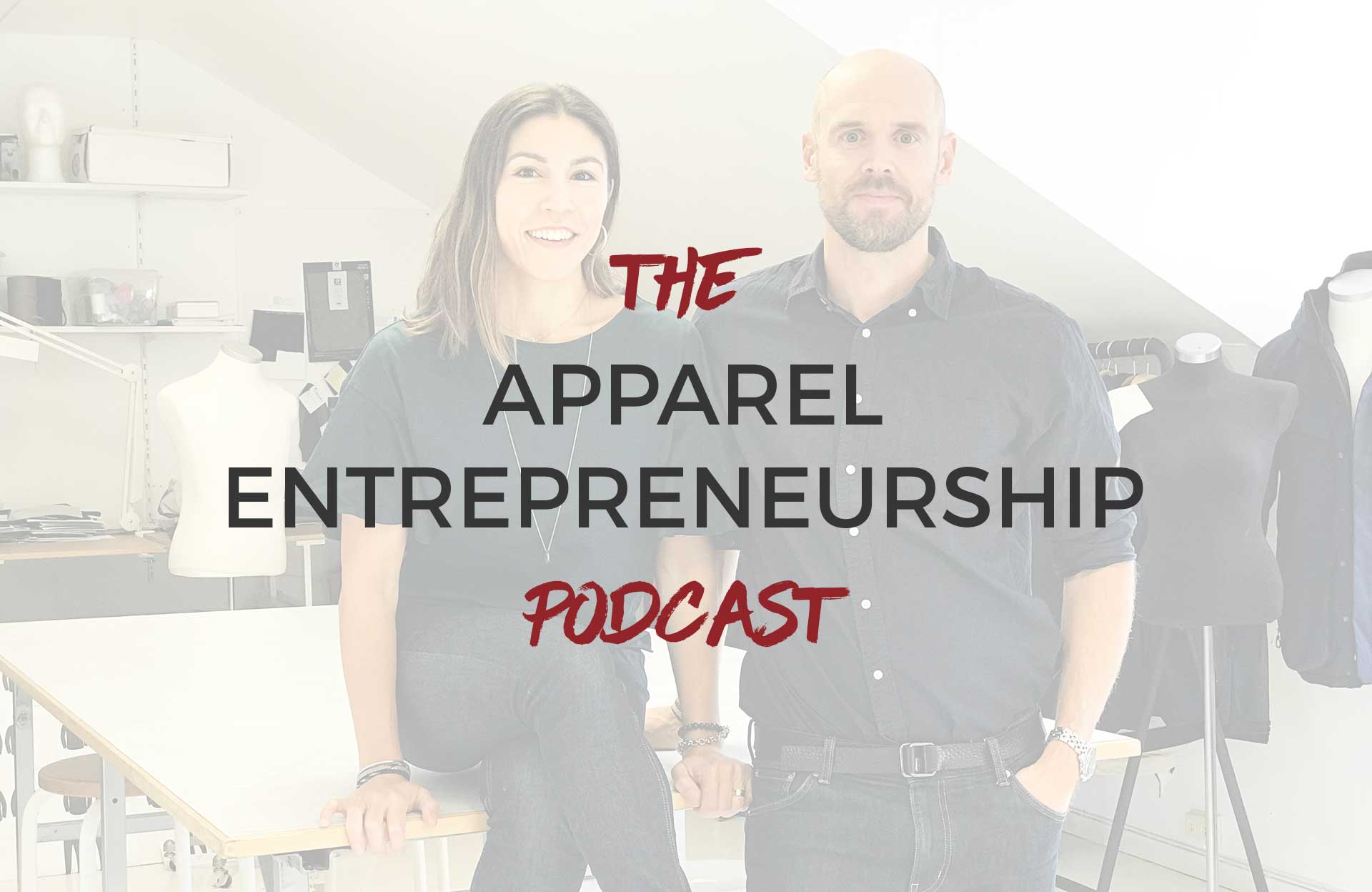 AEP019 – WHO DO YOU NEED ON YOUR TEAM? IMPORTANT ROLES TO FILL, TO HELP YOU TAKE YOUR BRAND TO THE NEXT LEVEL
Listen to The Apparel Entrepreneurship Podcast AEP019
Having an idea for an apparel brand is easy. Making that into a reality takes knowledge and effort, and taking it to new heights into a successful blooming apparel business, well that's an entirely different story. 
What is certain though is that you will not be able to get there alone. 
You might be the CEO or founder of your apparel business, and I'm sure you do a lot of things in your business already. Then you know how hard it is to do everything by yourself. We know you are doing the best you can with what you have. But again, what got you here wont get you there. To your bigger goal.
We know that it's great to know how everything in your business works, but your expertise is only enough to a certain point. To move forward you either need to educate yourself on certain topics or bring in more people, that are experts in a specific field. 
We have seen how hard some CEOs work and sometimes to the point of where they end up hating their business. They have worked so hard for so many years, that they are burned out, not making any money, they don't have a life and they are just plain miserable. You don't want to be in their shoes. When you let your business consume you , you eventually also let down your customers. it means you will not be able to be there for them, you will not be able to provide them with your products and service them in the way you have promised. 
So in this episode we are going to talk about the roles you need to fill in your business. We are going to make it clear what positions you can have and where you can bring in experts so they can deliver high value and help you take your business and brand to the next level. 
Show notes
Free Live Webinar: Register Here
The Member Zone; Supplier & manufacturer databases, templates, community, calculators, etc: Join the waitlist here
Join the Free Facebook Group: Apparel Entrepreneurship Friends
Facebook page: facebook.com/apparelentrepreneurship
LinkedIn: linkedin.com/company/apparel-entrepreneurship
Instagram: instagram.com/apparelentrepreneurship
Twitter: twitter.com/apparel_ent