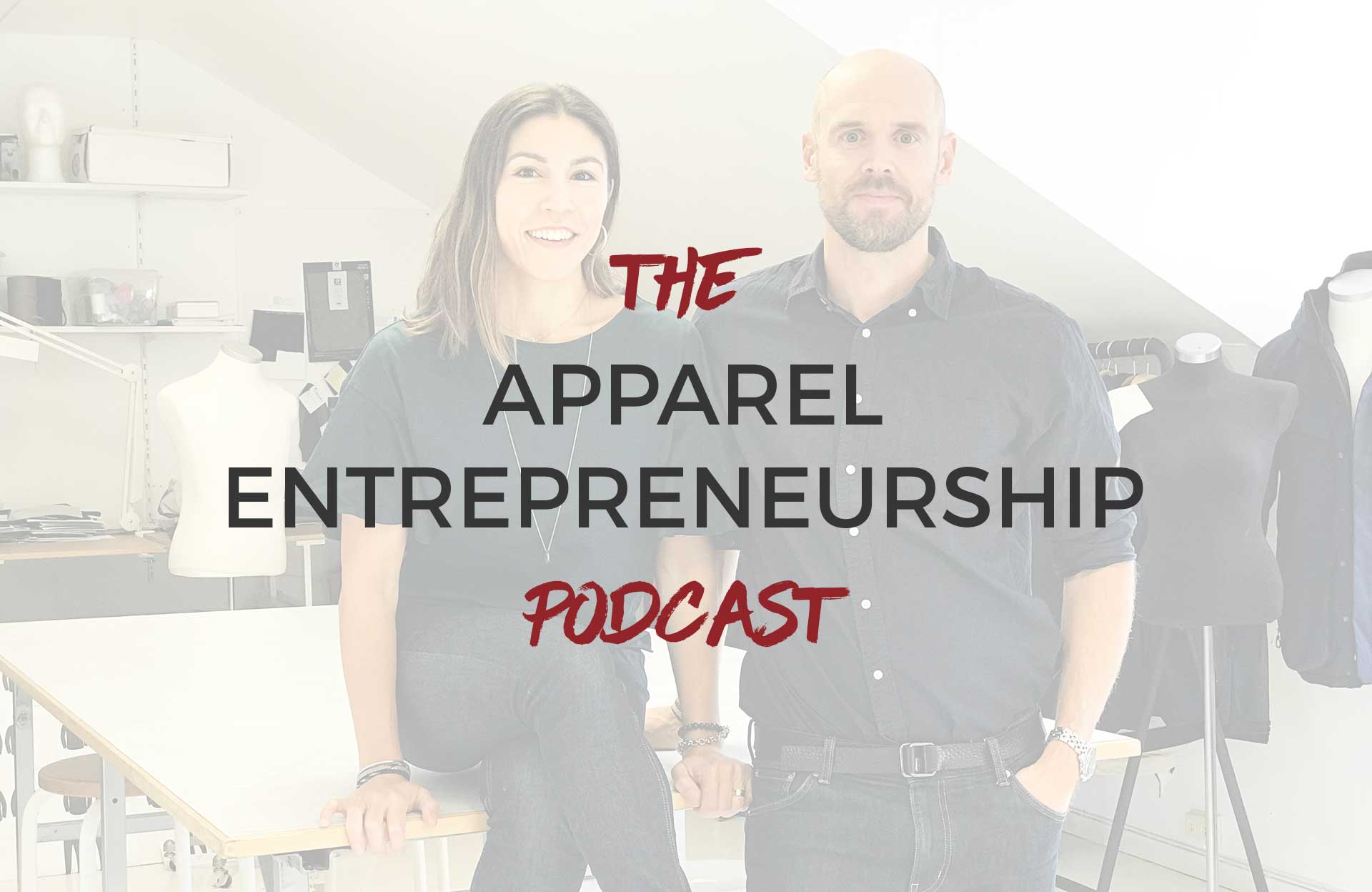 AEP022 – How To Sell Your Clothing Line – Wholesale – Part 1
Listen to The Apparel Entrepreneurship Podcast AEP022
In this episode, we are talking about sales. This is the first part of a mini-series on sales, and we are going to go through how to best to sell your apparel collection to shops. Meaning wholesale.
The wholesale and retail climate in the apparel industry is no longer what it used to be. It has changed drastically over the past years. Traditional ways of selling a collection no longer work as effective as it used to. Retail is struggling, department stores are closing and in the US alone so far over 8000 store closures have been announced ranging from apparel to party supplies to even drugstores. 
New technologies open up for amazing possibilities and the online shopping behaviors drastically lower the visitor rates in brick and mortar shops, making it harder for shops to stay up to date with what is happening online. Brands that adapt to the change have a higher success rate of making a profit. 
There are no longer any set rules. 
But, for startups and young brands selling online AND the traditional retail way, meeting actual customers, getting feedback, talking about the products and their offer can be very informative and powerful and an important part of their growth. Diversity in sales channels is what works, a mixture of ways to meet the customers and to get the products into their hands. For example, collaborations are huge. Some brands explode because of the collabs they make with other businesses. It's an incredibly effective way of leveraging new audiences. 
Another thing that is pushed really hard is the experience. It works because it gives the customer a wider experience than just a website or just a product in a shop.
So, that is why we are going to cover the traditional way of selling today. Wholesale, because we feel if it's done the right way, and strategically, it can still be a very powerful way of reaching new customers and growing your brand.   
Show notes
The AE Membership Program: Join the waitlist here.
The AE FREE facebook group: Join here.
Fashion trade shows and sourcing fairs 2019: See the list here.