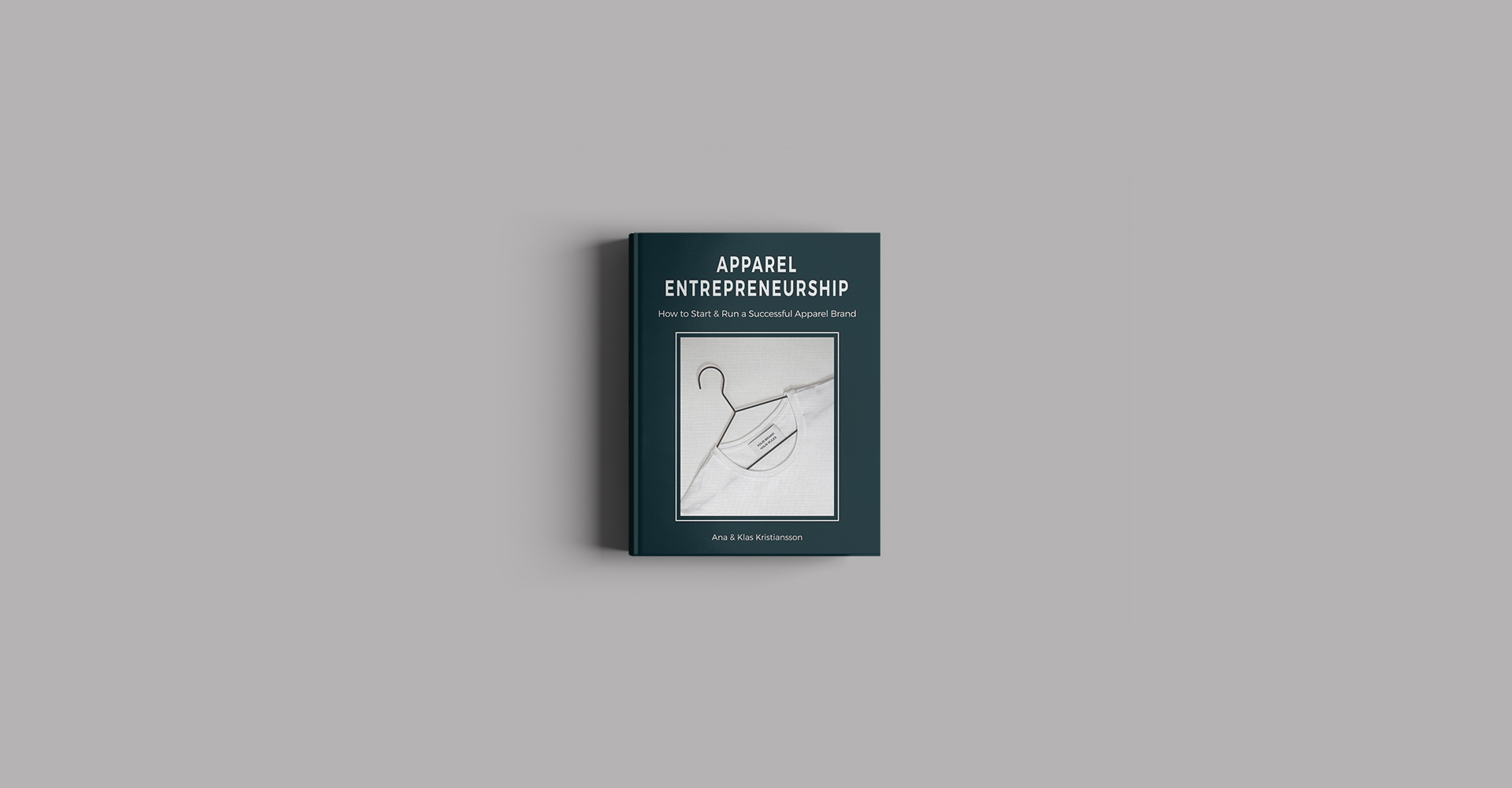 CONTEST – WIN THE APPAREL ENTREPRENEURSHIP E-BOOK
This contest is now over
Thanks to everyone participating in the book contest. We received many great answers and most of them were in the right ballpark. The answer to point for is: the paperback contains 70,006 words.
The 3 winners who will receive the Apparel Entrepreneurship E-Book are:
@an1berggren
@caliberxco
@skogstantochmattemamma
Congratulation guys!
Thanks for the support and love!
Some of you have asked if we are going to have a contest for the book and we said YES:)
Apparel Entrepreneurship is an indispensable manual, an inspirational and educational book that will guide you in the achievement of starting and running a successful apparel brand. 
This book provides you with hands-on tools, business education, and actionable steps to achieve it. It also gives you valuable advice, tips, and tricks that they don't teach you in school, as well as telling you HOW to implement it in your business. 
You will learn the full process from idea to market launch and beyond, get extensive content that will make you take full ownership and grip of your business and entrepreneurship. 
Enter the contest and you have the chance to win one of 3 E-Books: Apparel Entrepreneurship: How to Start & Run a Successful Apparel Brand.
[vc_cta h2="" h4="To participate you must:" shape="square" color="black"]
Tag 2 friends.
[/vc_cta]
Contest Rules
The contest is open from Monday January 14, 2019 until Wednesday January 16 (3 pm EST), 2019. 3 winners will be nominated by Ana & Klas at Apparel Entrepreneurship. The winners are those who have entered the contest within the given time frame, performed the tasks in points 1,2 & 3, and given the best answer in point 4 above.
This contest is NOT affiliate with Instagram, Facebook, or any other partner. The contest is only run by Apparel Entrepreneurship.
The contest winners will be published on this site.
If you have any questions, please send them to contest@apparelentrepreneurship.com