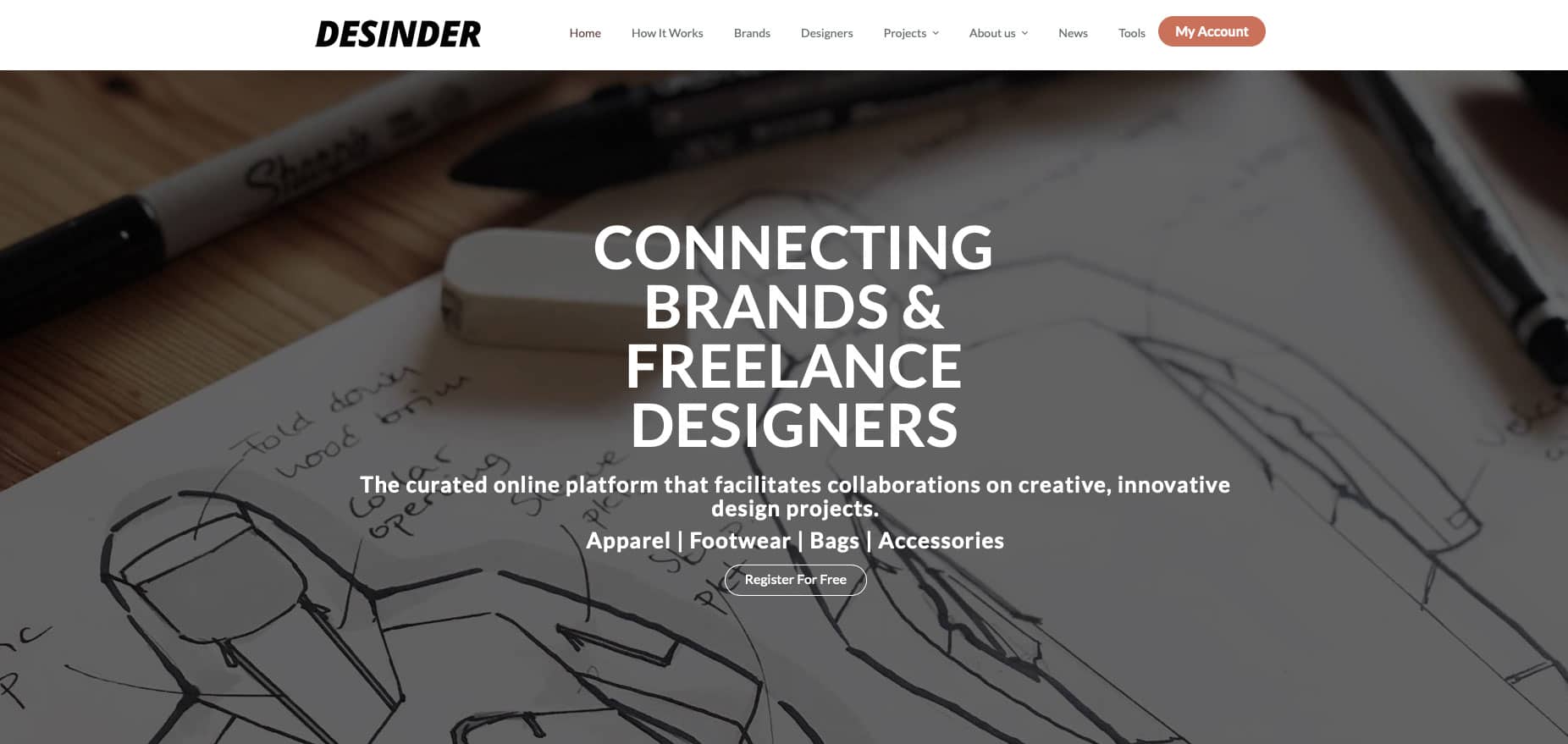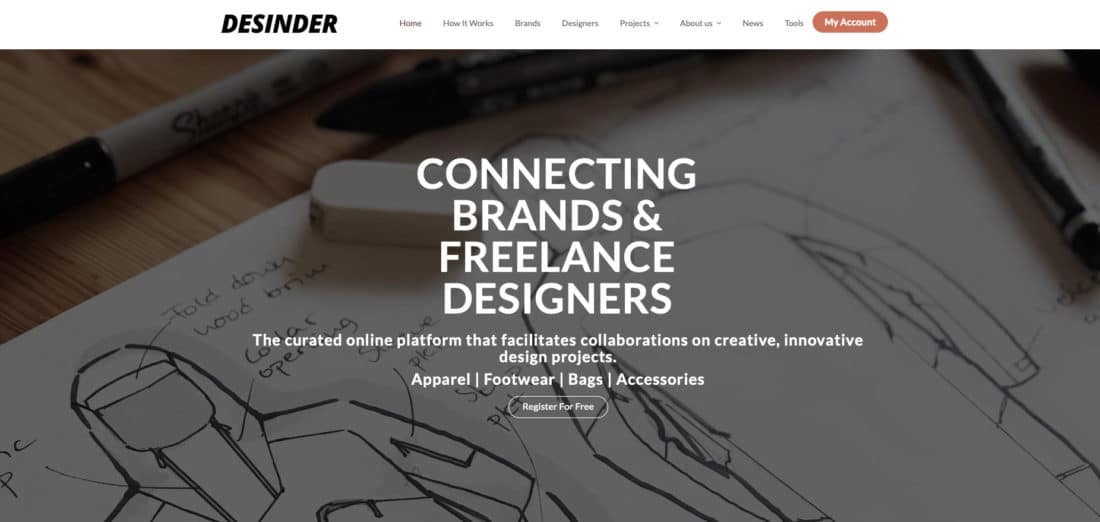 Find A Skilled Freelance Designer
Freelance Designers
Many of you brand owners are not fashion designers and don't have this unique skill. Finding a freelance designer can be challenging, and especially if you need a specific specialty, like sportswear, or tailoring, or children's wear.
From running both Apparel Entrepreneurship and the AK Design Agency, we know that there is an ongoing demand for finding skilled freelance designers for product-based projects.
Our network of designers stretches as far, and since the demand is so high we needed to create our own curated platform connecting brands and designers to work on product-based, creative projects.
Therefore we have created Desinder. (Designer + Finder = Desinder)
An online, connecting platform for brands and freelance designers to work on product-based projects including apparel, footwear, bags, and accessories.
At desinder.com, brands can register and post projects that the designers can apply for. Brands can also browse designers and contact them directly, for projects.
Freelance designers can register their profiles and apply for projects posted by brands.
You then get in touch and start collaborating. Desinder is the connecting facilitator.
Desinder is now open for free. It's free to register, and it's free to post projects. However, in the near future, it will be a premium platform.
Even if you are not currently looking for a designer, you can register your brand profile for free at desinder.com for future needs.