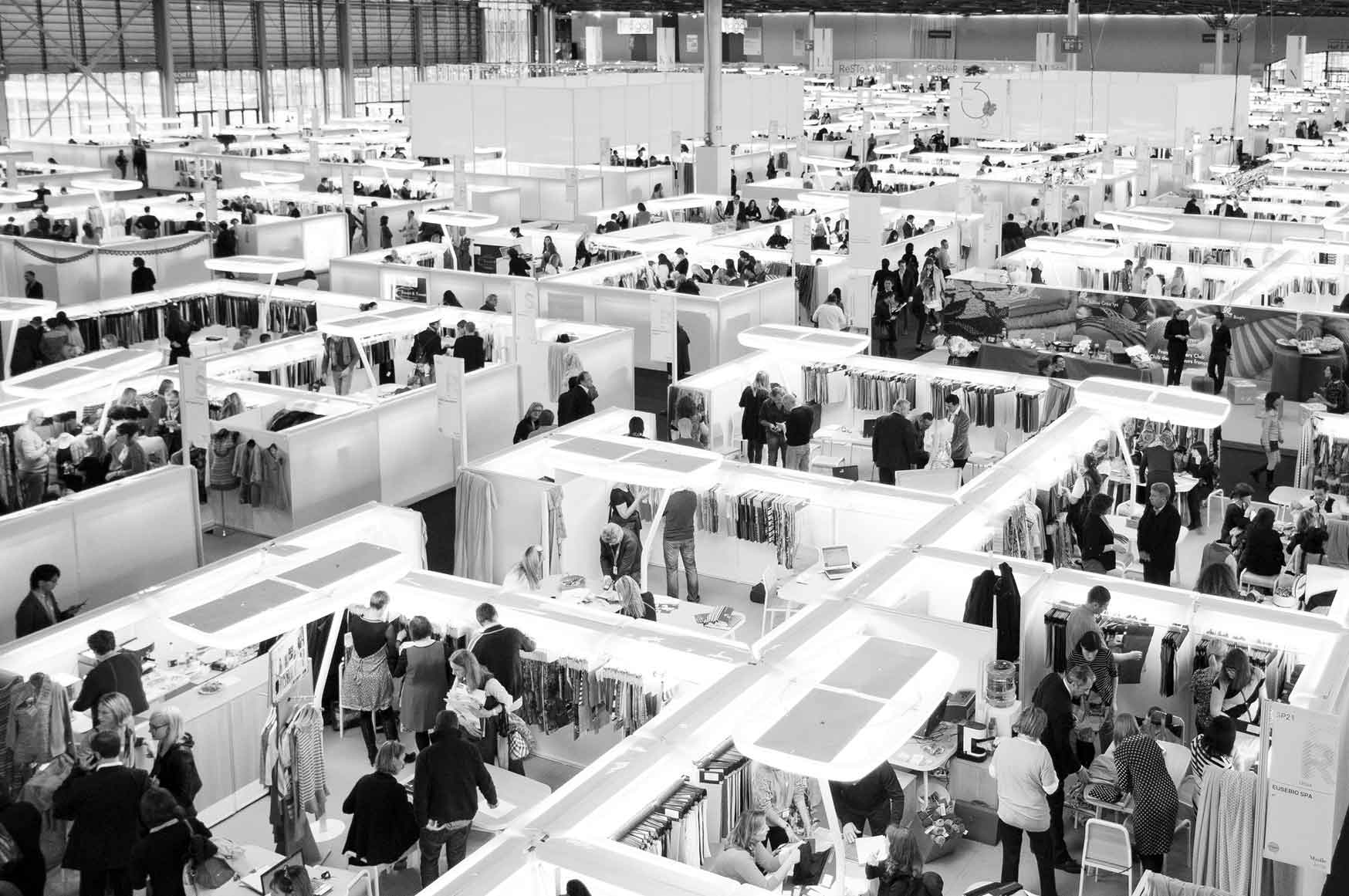 MATERIAL SOURCING – FABRICS & TRIMS
How to source fabrics and trims
In order to get one step closer to your envisioned sportswear brand and intended garments, you need to find the right materials and trims. This can be achieved by going to fabric fairs, searching the internet for suppliers or letting the manufacturer source for you. The tricky part in all three options is to find the best choice at the right price. In the start-up phase using fewer materials would be advisable. There will be minimum quantity limits to think about.
Before going to fairs, or contacting suppliers and manufacturers it would be advisable to have your business already registered and planned. Having your logo and brand name in place will be a plus.
The fairs are business fairs and you need to have a company registered to be able to attend. Let's say you haven't come that far in your brand development and have no registered company or logo. Well, you can register with the one intended as long as you have a business card. Print a few at home or at your local supplier. Whatever you do, make sure you have one, because a business card exchange will happen at every interaction.
Here are three sourcing options with pros and cons, do's and don'ts