A MEMBERSHIP PROGRAM TO ACCELERATE YOUR APPAREL BRAND
Develop your collection | Connect with customers | Grow your business
  
Find Manufacturers

Exclusive Tools

Downloads
  
Global Community
TAKE A LOOK INSIDE THE MEMBER ZONE
(Click on the 4 arrows to watch it in full screen)
The Apparel Entrepreneurship Member Zone
is Your Essential Resource
for The Training, Advice, and Support you need
to Plan, Create & Grow
a Profitable & Successful Apparel Brand.
Being part of the Member Zone
 enables you to:
✔ Build a business you love, that generates income and gives you the lifestyle you want
✔ Make your apparel brand get noticed and find customers.
✔ Avoid costly mistakes. Can you afford to do it all wrong?
✔ Get to market quicker and grow your business faster.
✔ Tap into extensive knowledge from the apparel industry & learn things they don't teach you at fashion school.
✔ Only straight up actionable content.
✔ And much more…
We'll guide you through this and more:
Apparel design & product development. Branding. Entrepreneurship. Sourcing. Merchandising. Product sustainability implementation. Concept and sales presentation.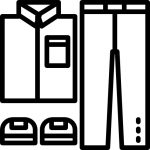 Find Manufacturers
You can search and find manufacturers in our Database with 500+ companies.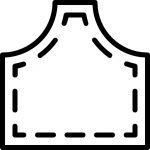 Source Fabric
You can search and find fabric suppliers in our Database with 40+ companies.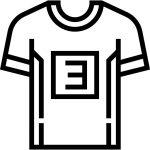 Downloadables
Download business & product development Templates, Cheat Sheets, and Checklists.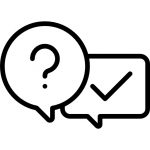 Live Q&A
Participate in Live Questions & Answers video calls.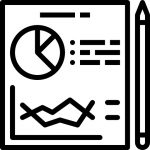 Project Structure
You can follow the Step By Step Guide. We give you structure and take you through the process of starting & running an apparel brand.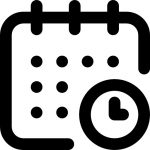 Time Schedule
We show you a Time Schedule for how you can start your apparel brand in 30 weeks.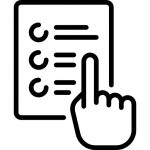 Guides & Articles
Guides, articles, videos, & how-tos about apparel entrepreneurship. From idea, to launch, & beyond.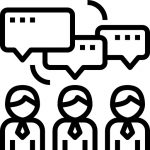 Community
You can read, communicate and find answers in the supported Community Forum. Connect with us and peers around the globe who are in a similar place as you.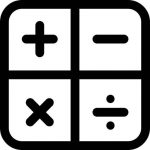 Product Calculator
This calculator helps you to estimate your Wholesale Price, Retail Price, and your wanted Margin. It also helps you to estimate How Much It Will Cost to produce your wanted quantity, and What Your Profit Will Be depending on if you sell wholesale or direct to consumer.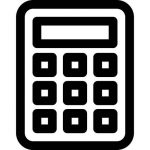 Collection Calculator
This calculator helps you to estimate your Sample Costs, Production Cost, your wanted Margin, and FOB. It also helps you to estimate Potential Income, and Potential Profit depending on your target prices, production quantity, and margin.
Get Access To These Downloadables

Value: $ 687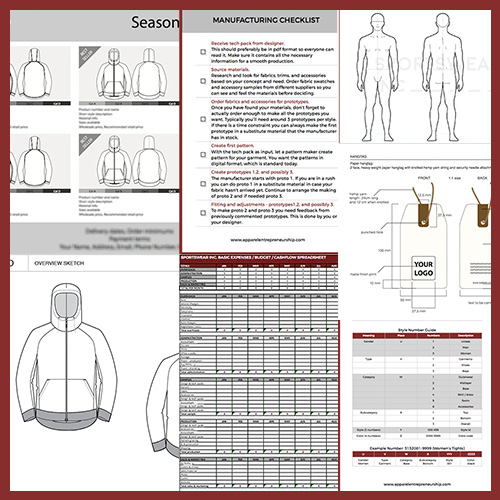 ✔ Line Sheet Template
✔ Label & Hangtag Template
✔ Product Price Matrix
✔ Male Croquis Template
✔ Female Croquis Template
✔ Men's Tee Tech Pack Template
✔ Women's Tee Tech Pack Template
✔ Men's Hoodie Tech Pack Template
✔ Women's Hoodie Tech Pack Template
✔ Men's Softshell Tech Pack Template
✔ Women's Tights Tech Pack Template
✔ Order Form
✔ Costing Sheet
✔ How To Brief A Designer
✔ Apparel Glossary
✔ Expenses / Budget / Cashflow Template
✔ Business Plan Template
✔ Business Start-Up Checklist
✔ Manufacturing Checklist
✔ Bootstrapping List
✔ Style Number Guide
✔ Check Points For Commenting A Garment & Tools Needed
✔ Customer Profile Template
✔ Online Store Checklist
✔ Terms Of Agreement
✔ Bill Of Materials
✔ Product Range Plan
✔ Project Design Brief
✔ Product Design Brief
LISTEN TO WHAT OTHER MEMBERS AROUND THE GLOBE HAVE TO SAY:
" What you have created with your business and website is long overdue in this industry.
Your experience and the content you create out of it is of very high value, not only for new starters but also for those that already deal within a running system, to better understand the full picture.
It provides a nice guidance and source of help for those who do not have the relevant network yet to get proper information from. "
– Simone Meier, Germany
" Starting my own brand seemed like a too big of a project for me to embark on. I didn't know where to start, what questions to ask or where to turn.
Ana and Klas at Apparel Entrepreneurship, helped me with everything!
Their combined knowledge and experience is impressive. They set the tone for what was to come, they gave me guidance of where to start, from branding, marketing, hangtags, to neck and size labels, to patterns, fabric, and manufacturer hunting.
They walked with me every step of the way and having them as a guide made the journey feel safer and they do push things forward. You're never standing still and if I ever had any questions – they're super quick to answer.
The best part was that they are so passionate and invested in the work that they do. They genuinely care and they want you to succeed. "
– Emine Güler, UK
" I am a french entrepreneur. I knew nothing about the apparel business, when I bumped onto Apparel Entrepreneuship.
Whaouh !
This is the perfect balance between knowledge, user-friendly tools, and community. I found it very useful to learn about the business and interact with pros.
Hope they will keep growing to help the next apparel entrepreneurs. "
– Thomas Blard, France
" Super cool offer, very structured design, good general overview! I´m checking out the page regularly because it has become my bible :-)))) "
– Doina Husiatynski, Austria
" I started my company with basically zero knowledge about the apparel industry. With no network, no experience not even basic industry knowledge. The complexity of it is frightening ….so frightening, that at one point I was on the verge of giving up.
And this is when I came across the Apparel Entrepreneurship community. It was like getting a structured handbook – it's extremely useful! Access to many years of industry expert knowledge, giving me a strong basis and opening my eyes to directions, trends and necessities I haven't even though of before……and whenever I'm stuck or in doubt, I can always count on the community to help me out.
I can't express how grateful I am to Ana and Klas for starting this! Thank you! "
– Edit Nagy, Hungary
" Apparel Entrepreneurship's focused pool of information, contacts, and templates is a service that I couldn't get anywhere else.
I am coming from another industry and for me, AE is both a crash course and a support system to make my development process both faster and more accurate.
I'm also looking forward to seeing how the community grows and I expect that to be another source of valuable information and support as I'm preparing to launch and then grow my brand."
– Joonas Luotonen, Finland
Recurring Payment, Cancel Anytime
24/7 Access
Manufacturer Database
Supplier Database
Blueprint, Step-by-step Guide
Time Schedule
Community Forum
Guides & Articles
Garment Price Calculator
Live Q&A Calls
Downloadables (6/month)
$ 594 for 6 months. One-time payment.
24/7 Access
Manufacturer Database
Supplier Database
Blueprint, Step-by-step guide
Time Schedule
Community Forum
Guides & Articles
Garment Price Calculator
Live Q&A Calls
Unlimited Downloadables (Value $ 687)
Save $ 180 ($ 99/month instead of 129/month)
$ 1068 for 12 months. One-time payment.
24/7 Access
Manufacturer Database
Supplier Database
Blueprint, Step-by-step Guide
Time Schedule
Community Forum
Guides & Articles
Garment Price Calculator
Live Q&A Calls
Unlimited Downloadables (Value $ 687)
Save $ 480 ($ 89/month instead of 129/month)
Get Instant Access | Access 24/7 | Stay as long as you want
You choose if you want to join the membership one month at a time, or for discounted periods of 6 & 12 months.
NO OBLIGATIONS! YOU CAN CANCEL YOUR MEMBERSHIP AT ANY TIME.
Secure Payments 


Frequently Asked Questions
How do I know if the membership is right for me?
If you're a brand-building entrepreneur that want to take your business to the next level, being a member of Apparel Entrepreneurship will help you.
It's been proven time and time again that if you learn from the best and surround yourself with like-minded people, your success will soar. This membership is a place that is focused on making sure that nobody gets left behind in their entrepreneurial pursuits.
We're a community that wants everyone to succeed.
How much time does it take?
You'll get out of the membership exactly what you put into it!
Some of our members are inside the community daily. Some log-in a couple of times each week to catch up, brainstorm and consume a little content.
The fact is, it's different for everyone. However, with that being said we recommend logging in as regularly as you can consume new and existing content , connect with other members, and revel in the support, opportunities, and accountability.
If I want to cancel, can I get a refund?
The Apparel Entrepreneurship membership is billed on a monthly, 6 months, or annual basis. Because of this we operate on a no-refund policy.
If at some point you feel that the community is no longer a fit, just let us know and we'll cancel your membership. You'll have access right up to the end of your membership period, and you'll not be charged again.
However, if you join the community and genuinely take action, you'll never want to leave, let alone a refund!
Does becoming a member guarantee results?
The action YOU take in your business will have a direct effect on how it grows and profits.
Although we can't guarantee results, one thing we can guarantee is that we will do everything we can to provide a community that gives you the know-how, support and accountability you need to succeed in your entrepreneurial endeavors.
Whether you do so, or not is entirely up to you and the action you take to secure your future as a business owner.
Who should join the member zone?
If you want to efficiently learn how to run an apparel business, make your brand get noticed, avoid costly mistakes, tap into industry experience, and align your business with your highest values, this membership is for you.
Our ideal members fall into one of these 3 categories:
Action-Driven, Ambitious Beginners
Whether you want to start a new apparel brand, or you have an existing business and want to expand into apparel, the membership will help you get started the right way.
Is your dream to have your own apparel brand, own a brick and mortar shop, or be totally virtual?
Whether you're a designer, entrepreneur, shop owner, or all new to the apparel industry, the membership will make sure you get started and up and running the right way.
Action-Oriented Apparel Industry Novice
Already working in the apparel industry and want to launch your own brand?
You might have worked in some areas of the business and have knowledge gaps in certain areas.
In the membership, you will learn the full process, get extensive content that will make you take full ownership and grip of all business areas involved in a brand.
Established Apparel Brand Owners
Already running a (mostly) successful business?
Ready to take things to the next level?
If you have an existing apparel brand and want to expand your collection, deepen your knowledge, improve areas of your business where there are competence gaps, and grow your business, the membership is for you.