About Apparel Entrepreneurship
If you want to efficiently learn how to run an apparel business, make your brand get noticed, avoid costly mistakes, tap into industry experience, and align your business with your highest values, Apparel Entrepreneurship is for you.
Mission, Vision & Goal
Our mission is to help apparel entrepreneurs all over the world, no matter background, launch, run and grow successful and meaningful apparel brands.
Our vision is to reduce the environmental harm in the apparel industry, through education, inspiration, and motivation for better entrepreneurship.
Our goal is to be the number 1 educational source and community for starting, launching and running apparel brands.
The Modern Education
The traditional way of learning is by going to school for a few years, earn your diploma, and then start working. This is a great way if you are aiming for a regular employment. But if you want to start your own brand, you will probably lack enough industry experience.
With Apparel Entrepreneurship we approach learning the modern way. It is not a regular school. It is for everyone, all ages, and all backgrounds. You can learn from wherever you are and at any time. It is of course based online, and to the fraction of the price and time of the traditional school.
Apparel Entrepreneurship provides the education and experience, together with hands-on tools and steps to action. The platform gives you the information and tells you HOW to implement it in your business.
You don't want to make mistakes, costing you a lot of money and wasting your time. Educate yourself on your terms.
The Founders
Apparel Entrepreneurship is founded by Ana & Klas Kristiansson. Ana is a former national athlete with education from cutting and tailoring school, art school, and Parsons School of Design in Paris and New York. She has over 15 years of experience from working in the apparel industry. She has designed and product developed award-winning technical products for international brands like Haglöfs, Salomon, Peak Performance, Helly Hansen, Lundhags and many more. She has also launched and run two own brands.
Klas is an IT engineer with a Master of Science degree from The Royal Institute of Technology in Stockholm and ENST in Paris. With over 15 years experience in project management, business development, tech, e-commerce, and running start-ups in an international environment. His background includes working as senior project manager for Europe's largest workwear company, as well as starting up two clothing brands.
We have lived in Los Angeles & New York in the US, Paris & Annecy in France, Gothenburg & Stockholm in Sweden, and Romania. Our studio is now located in an old porcelain factory in the archipelago outside of Stockholm, Sweden. We work online, and the world is our workspace.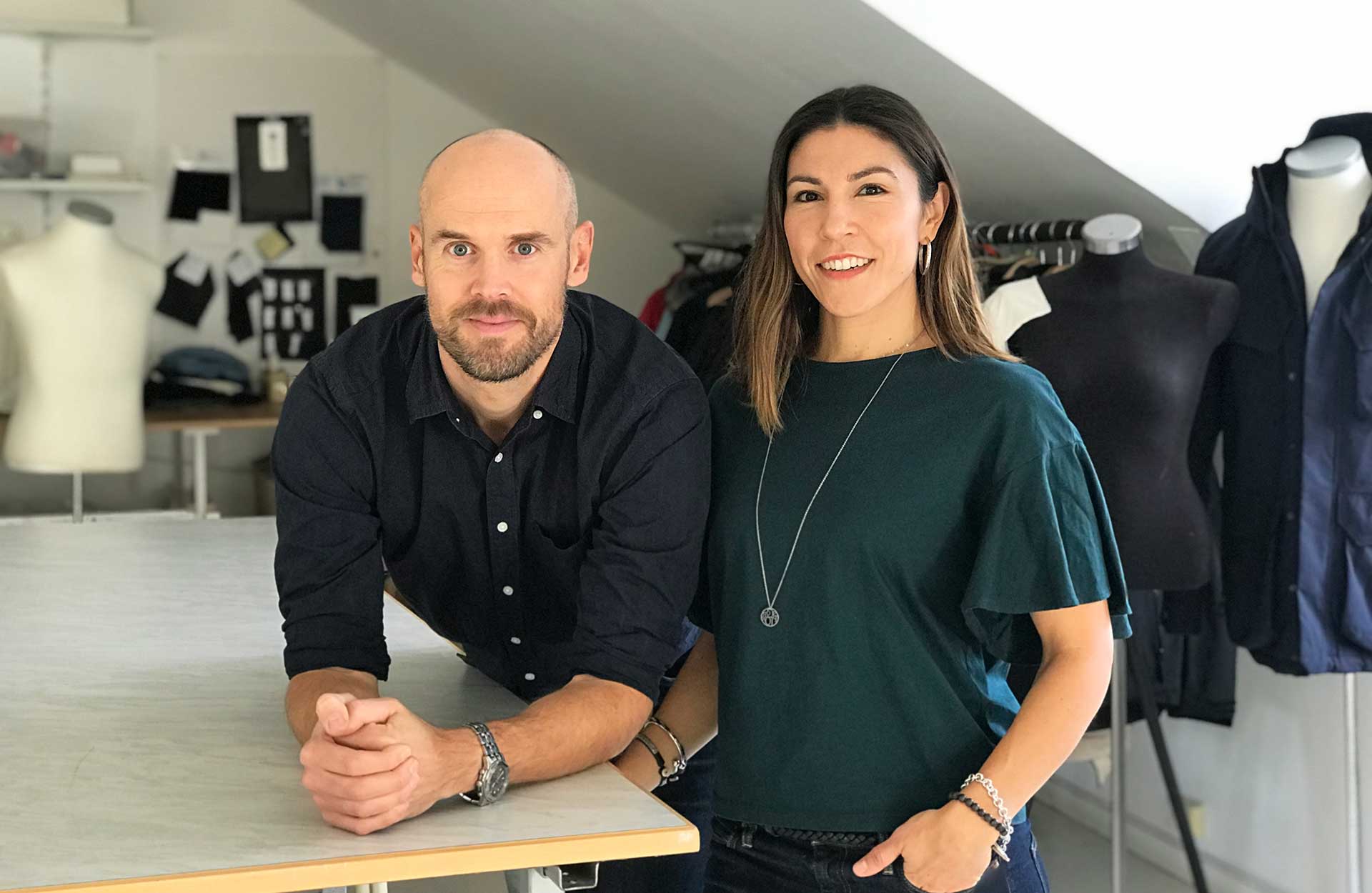 Time To Give Back
We have been working in the apparel industry for many years and been involved in numerous apparel start-ups around the globe. Being entrepreneurs just like you, having the free lifestyle we have dreamt of for years, we know the feeling of being in full control of your time and business. Now we want to help you achieve your dreams, live the life you want, accomplish creative freedom, and spend it doing what you love.
Apparel Entrepreneurship works with entrepreneurs & apparel brands around the globe from idea to market launch, and beyond.
Confidential Discussion
Fill out the form below, and we'll arrange a time for you and us to have a confidential chat about growing your business. Let's have a candid discussion about the services you need and see if we'll be able to help.
Your data will be stored in line with the guidelines set out in our Privacy Policy.
Apparel Entrepreneurship partners: