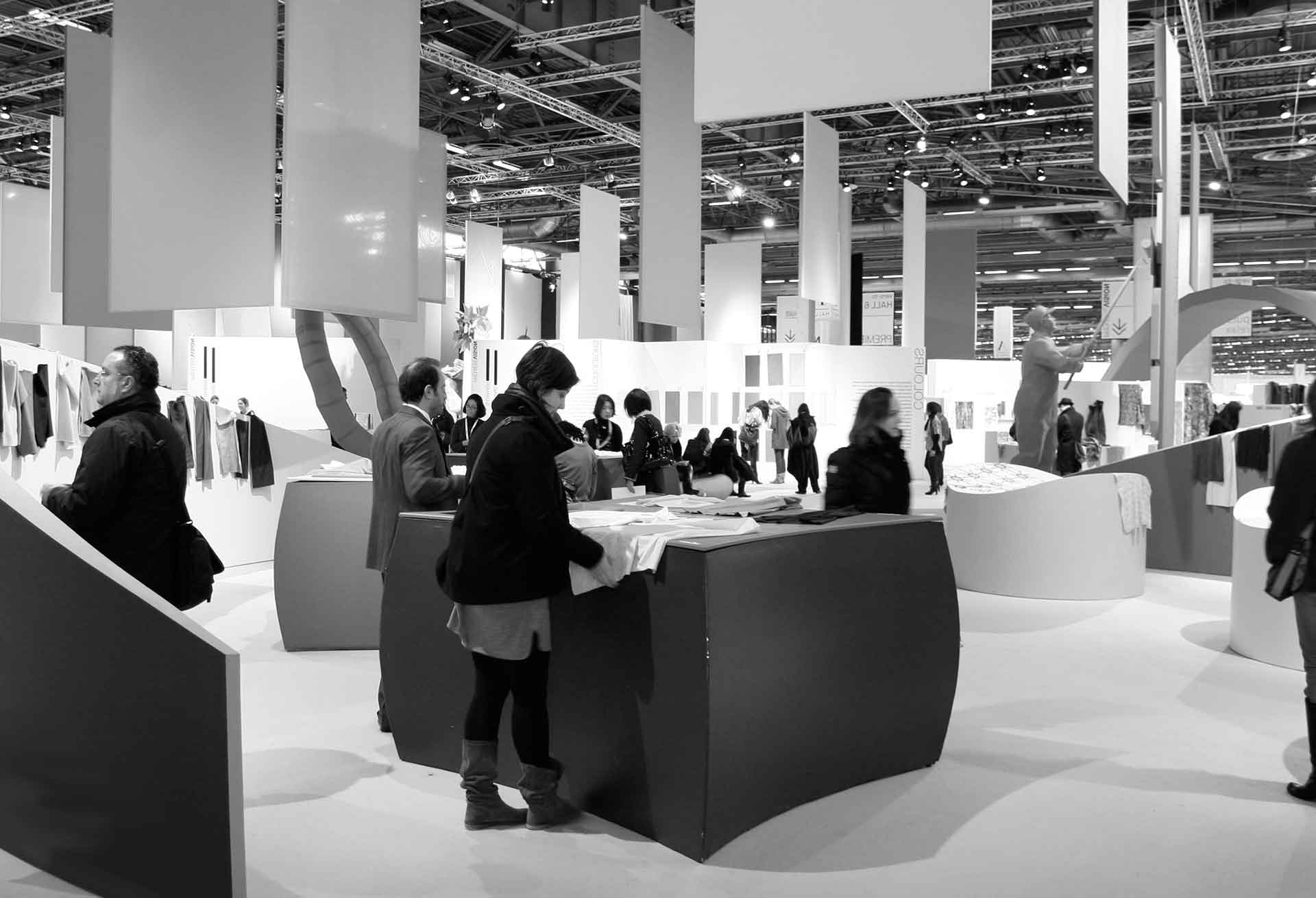 HOW TO BEHAVE AT A FABRIC FAIR
The Do's & Don'ts At A Fabric Fair
You have an idea for your apparel designs and now it's time to materialize them. You have decided to go to one or several fabric fairs. You want the materials, the inspiration, the networking, the relationships, the education, you want to see some cool cities while traveling. Great! There's one little detail left: How do you go about at a fair? You've never been to one before. Let us guide you through the do's and don'ts.
At fairs, you have a big amount of suppliers in the same place. The chances of finding what you're looking for are bigger than cold calling the suppliers. You meet the suppliers, they get to hear about your brand, and you start building a relationship.
THIS ARTICLE IS EXCLUSIVE TO
APPAREL ENTREPRENEURSHIP MEMBERS

Get access to articles, downloads, templates, step-by-step guide,
manufacturer & supplier databases, a global member community, and more.